What has Sacramento Kings owner Vivek Ranadivé done for Sacramento?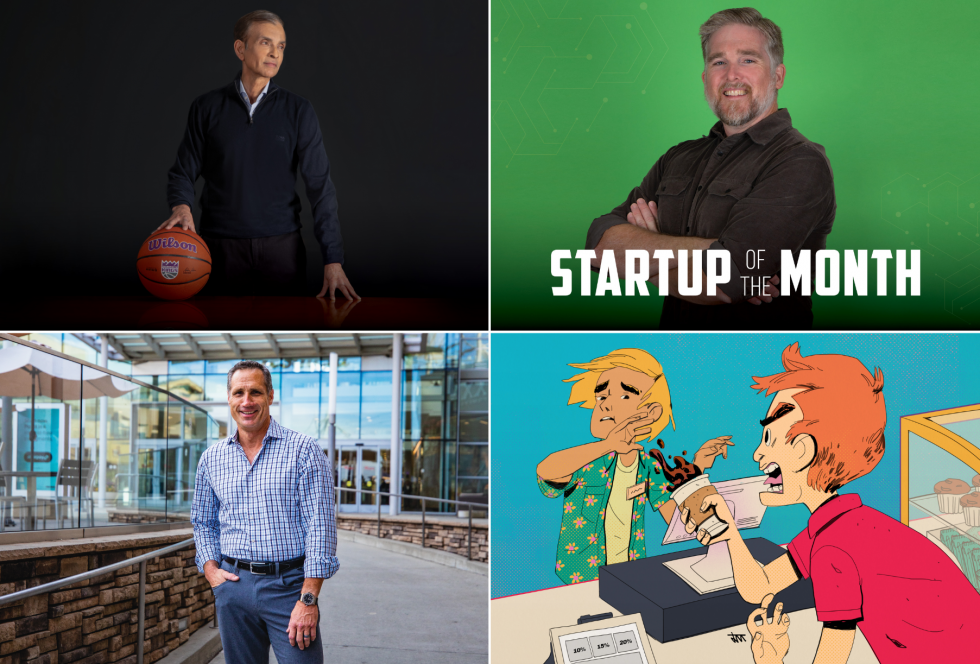 From: Vanessa Labi
"Love it or hate it," Graham Womack wrote in the November cover story, "it's hard to argue that Vivek Ranadivé is taking actions that can help shape life in the area."
There's a lot to like. The Golden 1 Center and surrounding DOCO mall, which it opened in 2016, have helped boost Sacramento's economy. During its nine years of ownership of the Sacramento Kings, the team has thrived economically, averaging about a 17% annualized increase in recent years. His recent investment in the River Cats is leading to yet another revitalization of West Sacramento's waterfront, and he could help resurrect Sacramento's dreams of landing a contract with a Major League Soccer team. Perhaps more importantly, Ranadive seems to really like Sacramento, sharing with Comstock that he's "a big fan of this area."
But there are certainly things he has been criticized for. The innovator "has drawn fan anger and media criticism for his perceived interference with his team, which hasn't made the playoffs in 16 years (an NBA record) or posted a winning season in that time ", writes Graham. It's no secret that he's often blamed for the Kings' lack of success on the field. Regarding his leadership style, he was criticized for wanting to be involved in every decision and having a narrow view of his own ideas.
In Graham's interview, it becomes clear that the leader is aware of both Sacramento public receptions. What does Ranadive think of all this? Read the November cover story to learn about the man behind the company.
Here is the rest of the Capital Region recap:

Evil HR Lady advises retail business owner on how to protect employees from customer harassment; we break down the hour-by-hour schedule of Roseville Galleria's senior general manager, who guided the mall through the darkest days of COVID-19; Sherman Haggerty kicks off our new Perspective column with his thoughts on how political issues have impacted homeless people and led to changes in treatment; and a capital region startup dealing with electric vehicle affordability.
Recommendations from our editors:

In this section, we editors share what we read, listen to, watch or even eat. Here's what we're consuming this week:
Judy: I attended a reception for the 29th edition Visit of the placement artists' open studio Saturday at the Blue Line Arts gallery in Roseville. It was a great reception, with some of the artists in attendance with their work and music from the Auburn Symphony. The studio tours are happening this weekend with an encore weekend of November 18-20.
Jennifer: The Capital Region has many organizations that promote language learning and cultural exchange, including the French alliance at CLARA, the
German-American Cultural Center at the Sacramento Turn Verein, Sakura Gakuen at the Sacramento Buddhist Church, the Brazilian Center for Cultural Exchange, Casa de Espanol and more. I recently joined Alliance Francaise to try and brush up on my rusty French skills and enjoyed the conversation sessions and events. Why not get a head start on a practical New Year's resolution and sign up for a language course today?
vanessa: I know, another recommendation related to Joan Didion. Listen to me. Vanity Fair recently published a compelling article about Didion's strained relationship with late Los Angeles writer and artist Eve Babitz. The story, "Joan Didion and Eve Babitz shared an unlikely and difficult friendship, a friendship that shaped their world and their work foreverexplores the writers' wildly different personalities through unpublished letters they wrote to each other, and examines how they have each been received by the publishing and art worlds. One of them had it much easier. It's a great read with amazing stock photos, and a great listen too – listen to the 49 minute audio version on a road trip or chore day.
Tips:
Nominations are open for Comstock's Women in Leadership issue, so submit your picks by December 1! do not forget to
subscribe to the magazine to stay abreast of business trends in the region, and follow us on
instagram,
Facebook,
Twitter and
LinkedIn for daily stories and extras.