The best beauty launches of July 2022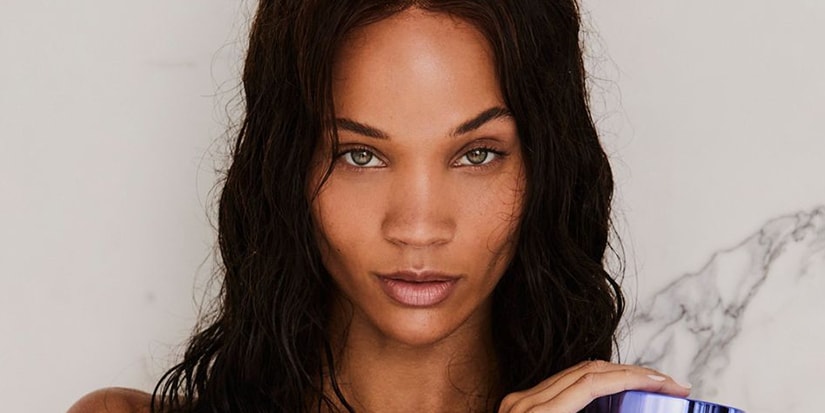 With an endless array of beauty brands launching top deals to choose from every month, where will anyone know where to start? To start, OSEA dropped an anti-aging eye serum that will refresh and rejuvenate tired summer eyes. Once you're done resetting your under-eye areas, try Sunnies Face's new Nourishing Tinted Lip Balm that will give your lips a one-swipe wash of color for that effortless "just been kissed" look.
We also have makeup brushes from Morphe that will up your pace using tools your favorite celebrity makeup artist uses. Ilia has also launched the perfect matte eyeshadow that is crease resistant and perfect for maintaining those natural looks day and night.
No matter what kind of look you want to rock this summer, we've got you covered with all the latest beauty arrivals that will keep your skin, hair and nails looking their best. Keep reading to learn more.
Beauty products
Lip Treat's smooth formulation includes shea butter and collagen to plump and soften lips, plus vitamin E to help protect against environmental aggressors. Sunnies Face designed this lip balm for those days when you don't want to be completely glamorous but want to add some pizzazz to your lips.
Similar to ILIA Liquid Powder Chromatic Eye Tint, the basic smooth, wrinkle-free formula remains the same. However, the new Liquid Powder Matte Eye Tint has a matte finish with more earthy pops of color.
NudeStix Tinted Blur Sculpting Sticks come in three neutral shades designed to subtly shape and add dimension to the face. The lightweight cream-to-powder ultra-matte contour stick glides onto skin to shape and define for quick and easy face contouring.
Kevyn Aucoin's Contour Eyeshadow Palettes are available in four shades that have been designed to suit all skin tones. The six-piece compacts include matte, highlight, and shimmer shades that are removable so you can swap between other palettes.
Skin Care/Body Care
Youth To The People's Polypeptide-121 Future Cream is a one-of-a-kind daily moisturizer that harnesses the power of advanced biotechnology, plant proteins, tetrapeptides and ceramides. The cream is formulated to strengthen the skin barrier, reduce the appearance of fine lines and wrinkles, visibly firm and instantly boost hydration.
hyper-skinHyper Even Brightening Gel Cleanser gently cleanses your skin and unclogs pores without stripping it of essential moisture. The gel contains mandelic acid, which regulates sebum production, reduces breakouts and brightens dull skin.
This innovative jelly-oil-milk cleanser from EADEM removes all traces of makeup and SPF for a gentle, tightness-free cleanse, leaving your skin soft and hydrated.
Formulated with recycled peach oil, this nourishing cleansing balm from Farmacy instantly melts into skin, dissolving stubborn eye makeup, foundation, SPF and pollution residue while leaving skin hydrated and silky smooth.
Ozone Face Protection Daily Moisturizer and Body Protecting Cream hydrate and protect the skin. Formulated with non-nano zinc oxide and with the brand's signature snow mushroom extract, the products will protect you from the harmful effects screens can have on your skin.
Laneige has launched a limited-edition juicy mango flavor of its hero lip mask just in time for summer. This highly requested tropical flavor delivers intense hydration and antioxidants that will bring back memories of sunny vacations.
Starface's Super-Sulfur Magic Mask contains anti-inflammatory and calming ingredients such as kaolin clay, blueberry extract and its namesake sulfur. With these ingredients combined, it will help unclog pores, absorb excess oil, and reduce inflammation.
"The Nudist" Body Scrub MUTHA is a decadent blend of nourishing oils and natural sugar that gently buffs away dead skin cells and roughness to reveal soft, glowing skin.
the nature of things has packaged its Cleansing Body and Scalp Scrub, Nourishing Body Cream and Superlative Body Balm in 30ml minis. Cleanse, hydrate and soothe your skin on the go with these travel-friendly aluminum tubes that fit perfectly in any carry-on.
"La Crème Solaire" by Necessaire is formulated to protect and moisturize the skin while preventing premature aging. Featuring SPF 30, Hyaluronic Acid, Niacinamide and Panthenol, the lotion will help hydrate the skin and strengthen its protective barrier. A zinc dispersion technology allows for easy application and minimal molding.
Hair care
Rihla, which means "travel" in Arabic, is a fragrance resulting from the original perfume Rihla Water which was launched in 2021. The hair mist evokes travel and was designed as the chronicle of a long journey with an olfactory imprint of pink pepper and Atlas cedar wood for a nostalgic awakening.
Nails/Accessories
Curated by famous nail artist Juan AlvearJuan for FACULTY collaboration offers a limited series of nail stickers designed by Juan himself.
Morphe's Vegan Pro Series brushes and tools are 100% vegan, professionally designed, professional-grade essentials that will enhance the everyday art of artists at all levels. The liquid sponge and puff included in the box are also made with vegetable materials.