Squirrel-o-Scope | Arts + Culture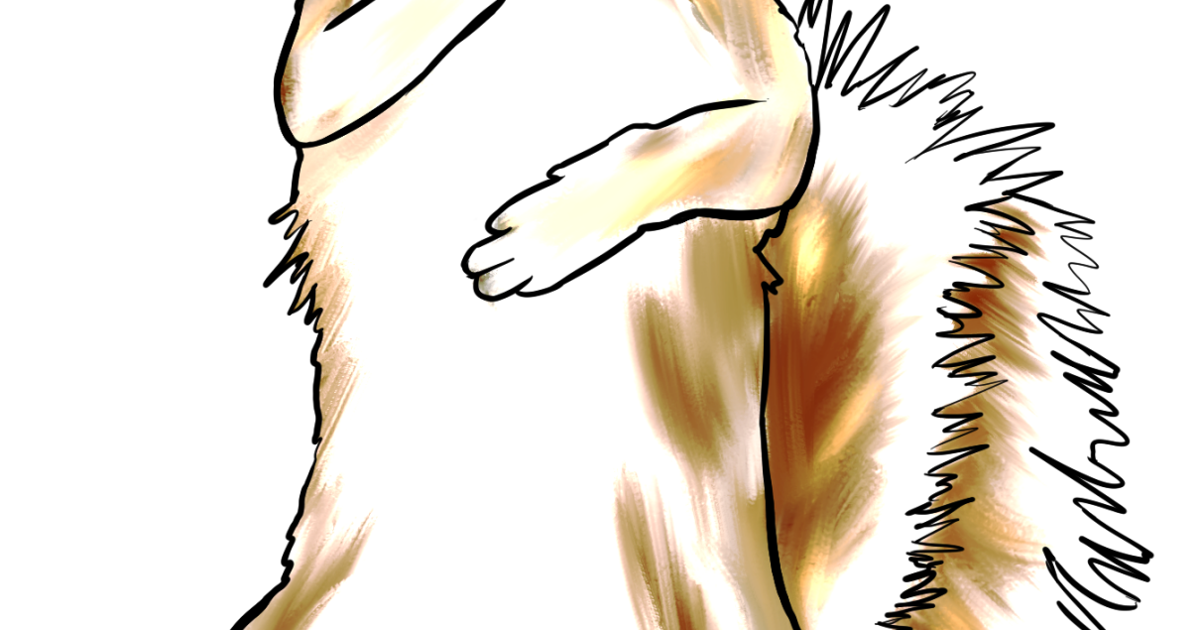 It's that time of year again: the trees are spinning, pumpkin spice is in the air, and squirrels are committing their daily acts of terrorism on the University of Montana campus. Sure, it's spooky season, but what about squirrel season? Seems like squirrels and horror stories go hand in hand. One wonders what is going on in their pea-sized brains. If your brain was the size of a squirrel, how would you act? Only the stars can tell.
LIBRA (SEPTEMBER 23-OCTOBER 22):
All squirrels are natural acrobats, but you are Cirque Du Soleil material. You jump from tree to tree without breaking a sweat. Under cover of darkness, your true identity is revealed: Bat-Squirrel, protector of the nuts.
SCORPIO (OCTOBER 23-NOVEMBER 21):
Honey, you're horny and as a squirrel you have no sense of public decency. On a tree branch, on the sidewalk, in the middle of the oval, whatever. When there is a will, there is a way. Maybe David Attenborough will chronicle the trials and tribulations of your sex life in his next nature documentary.
SAGITTARIUS (22 NOV-21 DEC):
You believe you can fly. You believe you can touch the sky. Except you don't have wings, you just have a big tail. That won't stop you from poking your nose into the head of any passing student. Their hair will make a beautiful, powerful nest.
CAPRICORN (DEC 22-JANUARY 19):
You're like Remy from Ratatouille, except you're a squirrel and you cook all the *delicious* meals at the Food Zoo. Don't forget to carry a landing net or a poop bag for that matter. That brown thing in the ice cream? Certainly not chocolate chips.
AQUARIUS (JAN 20-FEB 18):
Do you remember the University Center koi fish that disappeared? Yeah, well, you stole them. You're a conniving little bastard with a knack for performing undercover operations on campus. No sacrifice is too great for the satisfaction of stealing all that is sacred: food.
PISCES (FEBRUARY 19-MARCH 20):
Squirrels around campus call you the human whisperer. Maybe it's because you're an exceptionally nice squirrel or maybe you really want Pizza Hut, but the students love you. They don't know you're plotting the demise of the human race.
ARIES (MARCH 21-APRIL 19):
You and your squirrel partner are having trouble in the tree. Naturally, you solve your relationship problems by fighting in the middle of the Ring. All those pesky students can get around you. This bitch will think twice before stealing your balls again.
TAURUS (APRIL 20-MAY 20):
Taurus, you are a material squirrel, which means you accumulate more than nuts. As winter approaches, you need everything you need: pocket watches, pizza, nail polish and new condoms (they make perfect sleeping bags). You will hibernate *comfortably.*
GEMINI (MAY 21-JUNE 20):
If squirrels had poo cards, you would rightfully claim your porcelain throne. It doesn't matter where you are, when you have to go, YOU GO THERE. Students will have to suck it up and face your brown rain.
CANCER (JUNE 21-JULY 22):
You have beef with all the dogs on campus. You have mastered at least five martial arts, as well as the art of belly rubbing. It's all fun and games until you mistake a campus bear for a big dog. Now everyone calls you the three-legged squirrel. #beBeARawaRe
LEO (JULY 23-AUGUST 22):
There's no way in hell you're sleeping in a scruffy tree again. Just as an unsuspecting student leaves his dorm window open, you crawl inside. You'll fight their jerk hamster if it means you can sleep in a warm bed.
VIRGO (AUGUST 23-SEPTEMBER 22):
You love to adorn the UM campus with the sounds of your beautiful singing. And when I say sing, I mean incorrigible screams. Many other squirrels think it's your mating call, but we all know you fantasize about being a songbird.