Redemption was relentless for everyone involved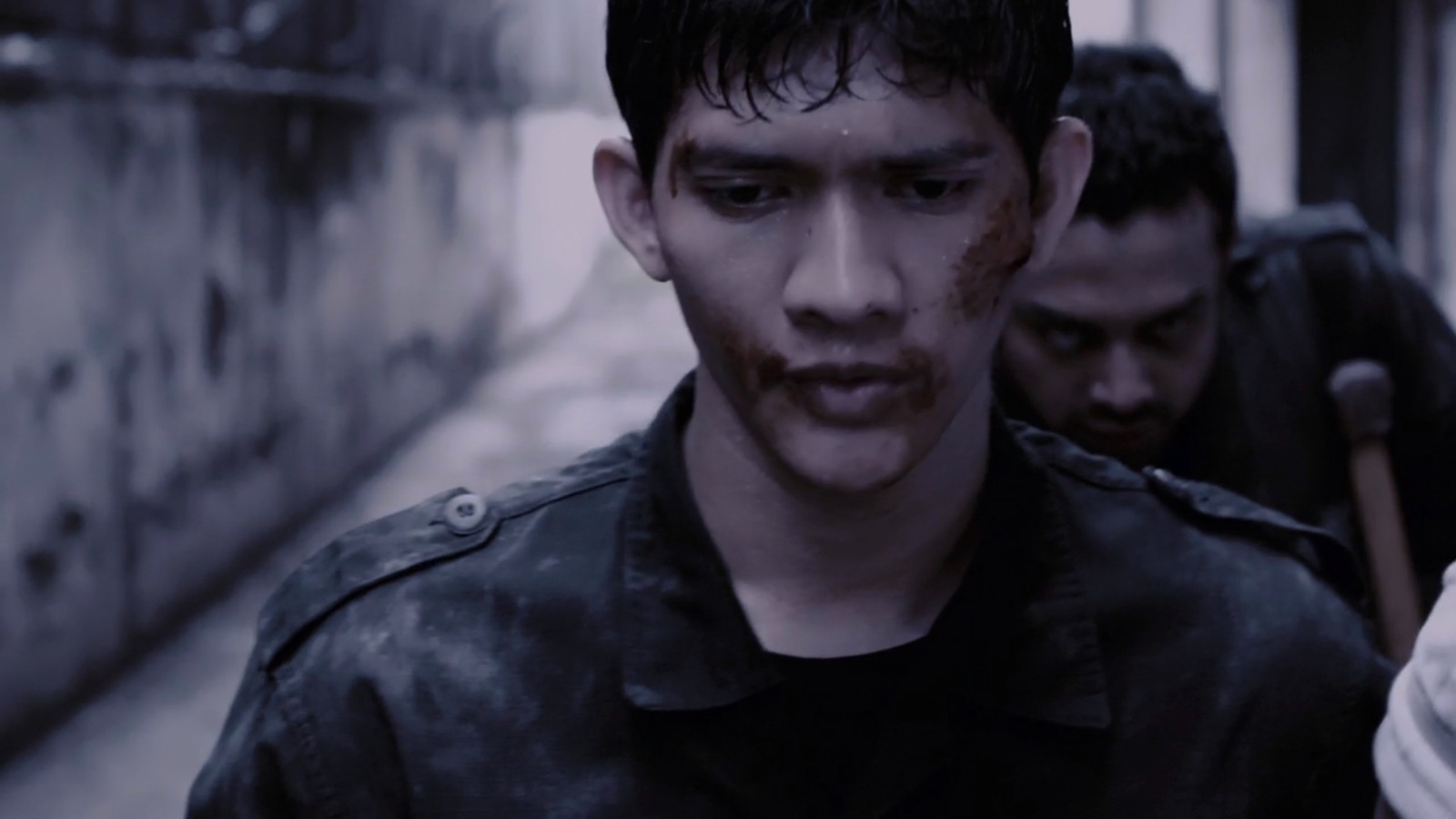 No movie has an unlimited budget or filming time (well, maybe James Cameron does that for his "Avatar" movies), so making a movie ends up being a series of compromises. Such was the case with this climactic fight scene. Like so many films that came before and after, production on "The Raid: Redemption" found itself strapped for time, despite what a colossal undertaking that particular fight scene was going to be. In a Q&A for the film (via Den of Geek), Gareth Evans described the litany of challenges they faced filming that final sequence:
"For a six-minute non-stop streak like that, normally it would take two or three days for every minute of action. So ideally we wanted 14 or 15 days to film it, but we only had eight. the guys basically had to get beat up relentlessly for, like, 14 hours a day. [Iko] said, when we were doing the fight scenes, we were doing, as much as we could, full body contact. If we could get away with it, we'd put padding [the performers] but sometimes we couldn't [laughs]. He also said that many fighters were injured, but they are all still alive!"
Gareth Evans bypassed troubleshooting and shortcuts as much as he could. In a big fight scene where people's bodies and safety are at stake, condensed time is your biggest enemy. All the haste can do is make it easier for things to go wrong. Luckily for him, he had a trio of performers ready to put everything on the table for the sequence. Was it dangerous? I mean, probably, but if everyone involved consented, they were able to create an indelible fight that you can always watch in awe.