Open'er Festival 2022 | Live review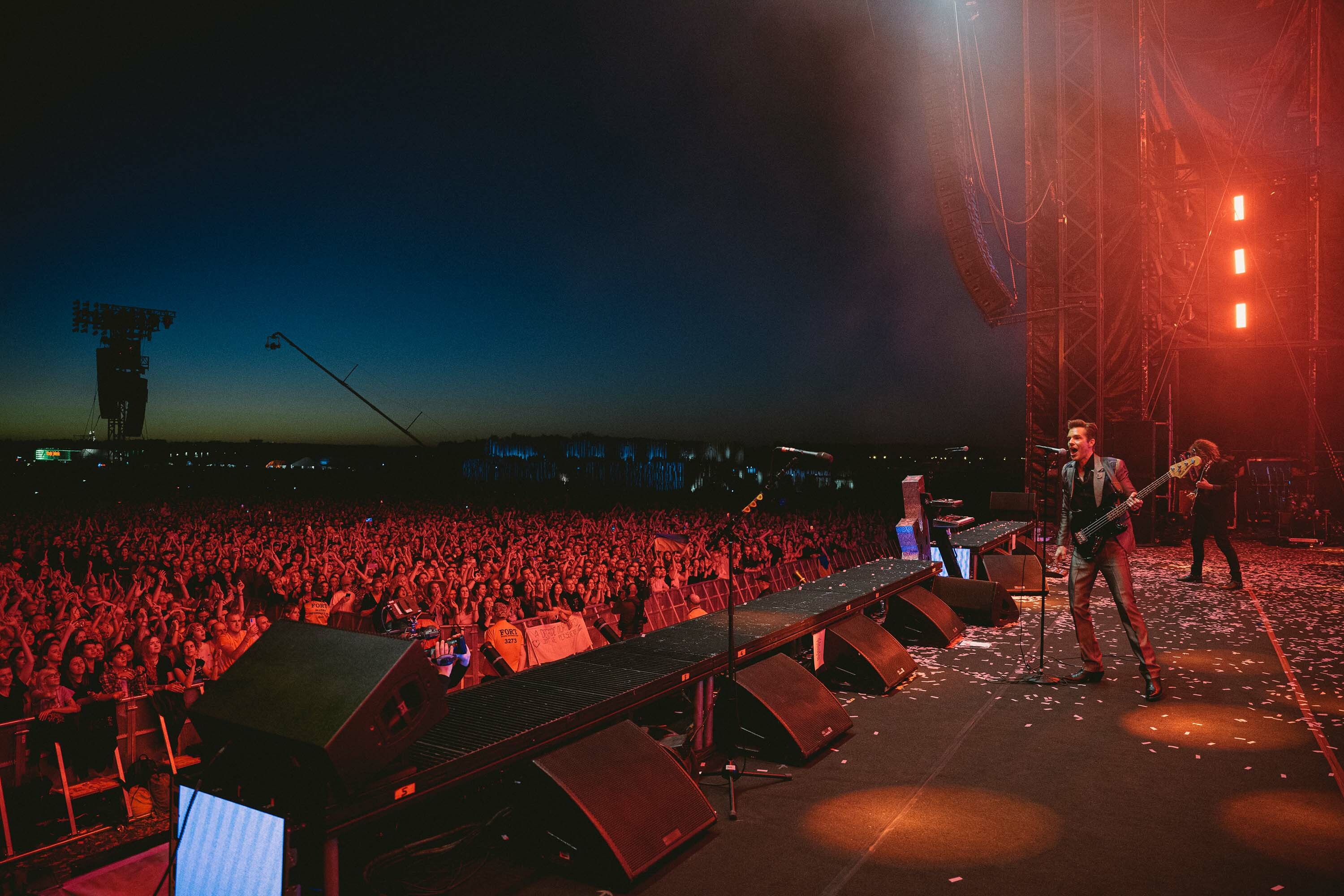 "It's the Open'er spirit," says a festival employee, when hordes of attendees giddily return to the site late Friday night. When south London-based rapper Flohio is asked to drop a few songs in his Alter Stage earlier in the evening, all indications are that the impending storm would quickly pass, as it had the night before. Four hours later – after a fireworks display of lightning, thunder that shook the foundations of every structure on the site, torrential rains and an evacuation of the massive field – there must be neither Dua Lipa nor Megan Thee Stallion. A wet Biffy, sure, but not the one who's going to take the tent stage that night.
Fast forward to Wednesday and Damiano David takes a break before Måneskin begins his set on the main stage. "There's only one thing we have to do," the frontman says before planting a kiss on the lips of drummer Ethan Torchio and guitarist Thomas Raggi, respectively. "This is to remind all homophobes that you are stupid assholes." All of this is met, unsurprisingly, with jaw-dropping screams.
The giant catwalk that's attached to the main stage provides Eurovision winners with even more fuel – and rock'n'roll cliche – to perform on. Damiano, dressed in leather pants and a sequined halter top that allows a full view of his tattoo collection, struts up and down with outstretched arms, drinking in the adoration of a huge crowd that extends as far as the terrain allows. Meanwhile, Thomas and bassist Victoria De Angelis team up, whether marching in unison, perfecting their best 80s hair metal poses towards the bright blue sky, or pushing each other in over-the-top ways. Without humor, it would be way beyond corny, but the Italians know what they're doing, and the Polish public loves it.