Thanks to the genius of Virgil Abloh, Off-White succeeded in redefining what fashion can and should be. The next industry he's looking to disrupt? Beauty.
Named "Paperwork" – another benchmark for industrial luxury and a riff on the idea of ​​a blank slate beckoning creativity – Off-White's first beauty brand wants to serve as "another canvas, another surface of human expression," Abloh said before his untimely death last year.
Eagle-eyed fans would have spotted the barcodes stenciled on the cheekbones by makeup artist Cécile Paravina during the brand's fall runway, or the "babe" face tattoos sported by Kendall Jenner. and Kaia Gerber.
What to expect from Off-White beauty brand, Paperwork
Similarly, Paperwork aims to be a "toolbox" that gives everyone the means to express themselves. A collection of four iconic scents – which are simply referred to as "Solution" – have been created to invoke a particular mood. Instead of giving them more concrete names, the fragrances have only been numbered from 1 to 4 to allow its user to interpret it freely. Like the rest of Abloh's creations, this fragrance is essentially Off-White. The simple industrial glass bottle is topped with bright red replicas of handles used in perfume factories.
There will also be a color range called "Imprint", which includes six pigment sticks in primary colors that glide on effortlessly but with self-setting technology. 'Template' is a set of templates that encourage individuality through branding. 'Color Matter' offers six nail polishes in innovative finishes so you get a manicure like no other. Example: Decode, a white polish that dries with a self-cracking finish to look like broken concrete.
Where to buy paperwork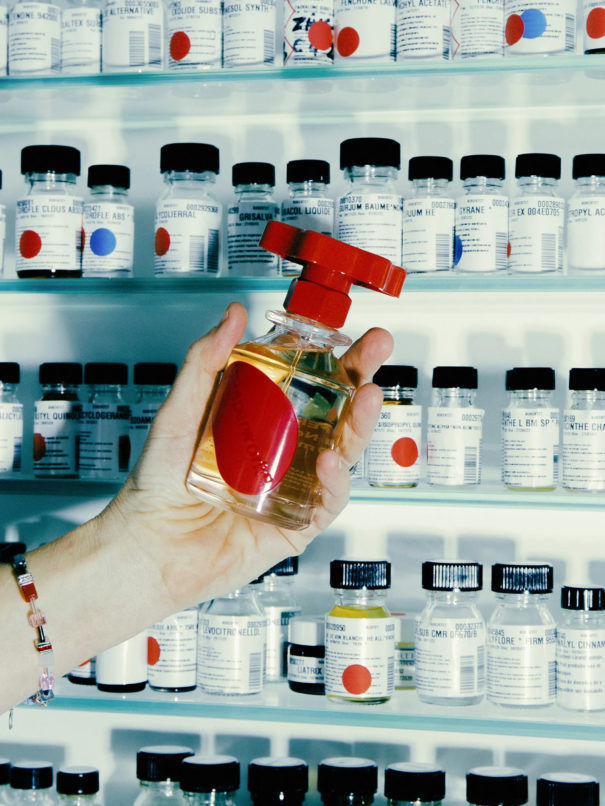 The first "Paperwork" delivery is available now on Farfetch as well as directly from White, with the rest of the collection launching next month. The first drop consists of 'Solution' fragrances.
This story first appeared on lifestyle asia singapore