11 art exhibits to heat up your summer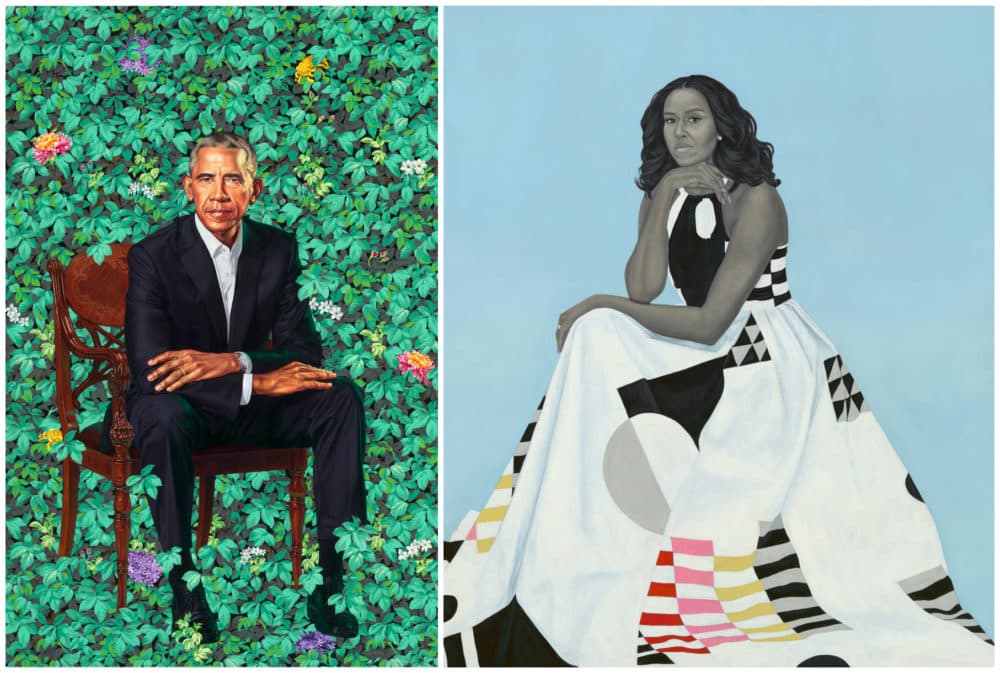 When it's hot, some of us hit the beach, others retreat to air-conditioned movie theaters, and a few smart souls seek the cool calm of a museum. After all, when the temperatures soar, there's no better place to shelter from the summer heat – plus, there's art!
And this summer, there are plenty of shows to visit, and not just for the air conditioning. Whether it's an exhibit showcasing designer Patrick Kelly's playful fashions, welded steel sculptures inspired by ancient Nubian sites, or the latest stop on Obama's nationwide presidential portrait tour, you'll find only of variety.
Here is an overview of the summer artistic programming.
Until September 5
As the ice melts and the seas and temperatures rise, nothing is more appropriate than to visit an exhibition built around recycling. In this show, reuse and recovery are the basis of immersive installations by six internationally renowned artists: El Anatsui, Madeline Hollander, Ibrahim Mahama, Karyn Olivier, Ebony G. Patterson and Joe Wardwell. From Anatsui, originally from Ghana, who collects bottle caps and refuses to create glittering sculptures, to Olivier, originally from Trinidad and Tobago, and Mahama, originally from Ghana, who respectively collect used clothes and crates for building monumental sculptures, we see how ingenious artists use scraps to construct magical works that bring out powerful arguments around hard work and perseverance. Maybe a better future is in sight – if only we put our minds to it. [Read more about the exhibit here.]
---
Until December 18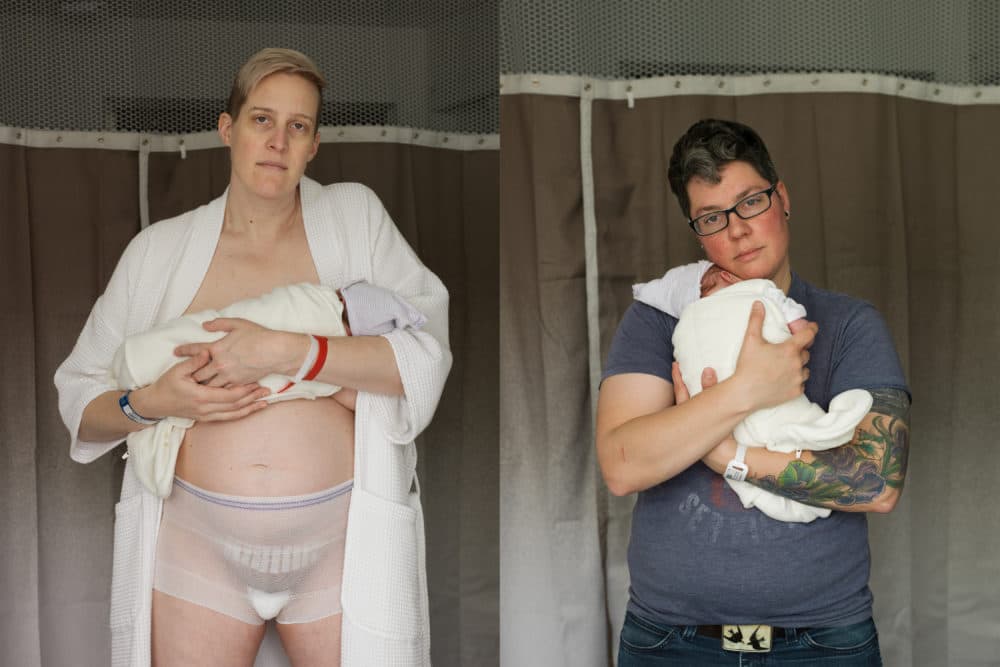 There is a certain art to giving birth. Now MAAM explores this art, looking at human reproduction specifically through the prism of design. Tracing breast pumps, forceps, maternity wear, baby monitors and other maternity paraphernalia from the 19th century to the present day, the show features over 200 pieces reflecting changing reproductive rights and societal norms. . Everything about birth and motherhood has evolved over the past 150 years, including birth control, pregnancy, the real-life experience of childbirth, and postpartum life. This show offers an unusual opportunity to re-examine the material culture surrounding our most primitive and essential human experience. It is also an opportunity to visit the MAAM, which had suspended new exhibitions during the pandemic. Welcome, MAM!
---
June 24-Sept. 4
Surreal, dreamlike and psychedelic, Lunenberg artist Bridie Wolejko's mixed-media collages take center stage in "Hypnagogia." This term refers to that not-quite-asleep-but-not-quite-awake stage that most of us experience, sometimes just before falling asleep at night, and sometimes just when we wake up in the morning. In Wolejko's hypnagogic reverie, dancing figures morph and merge, only to disintegrate again into collages reminiscent of a painting by Hieronymus Bosch. She says she draws inspiration from fantasy, sci-fi, horror, the occult and nature, and draws the images used in her collage from vintage books, magazines and wallpaper. old. (She also paints.) Wolejko, who won the top prize at last summer's 85th Regional Arts and Crafts Exhibition at the museum, leans into the absurd, keeping things light while tackling the issues. urgent matters of the day.
---
June 25-Nov. 6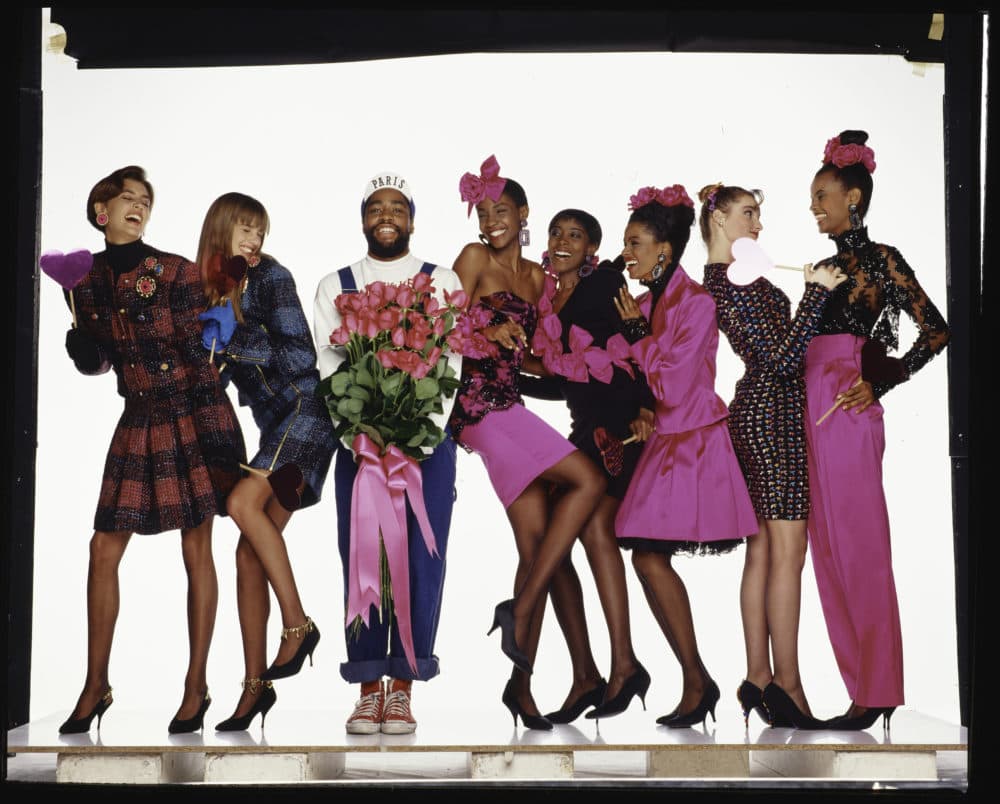 In the world of fashion, hot new designers come and go as fast as the fashionable clothes they create. But even in a world of rotating fashions and designers, there is one young designer who has managed to create a legacy despite an unfortunately cut short career. Patrick Kelly (1954-1990) was a famous self-taught African-American designer who took the fashion world by storm in the 1980s. His playful and colorful designs, influenced by his time in New York and in Paris, have pushed the boundaries by remaining firmly rooted in exuberant love and joy, while ostensibly subverting the images found in racist memories reused in some of his creations. The exhibit includes more than 75 catwalk ensembles created at the height of Kelly's career, as well as images from her fashion shows. Debuting at the Philadelphia Museum of Art in 2014 before moving to San Francisco, the show finally lets New Englanders appreciate Kelly's energetic vibe.
---
June 30-Sept. 4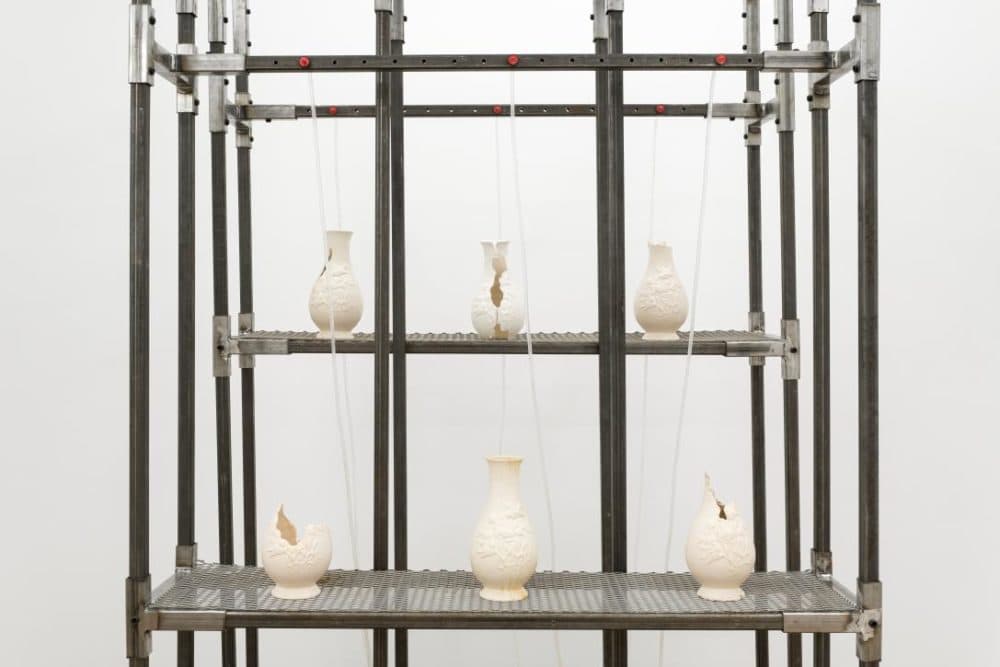 Azza El Siddique is a sculptor and mixed-media artist known for her room-sized installations confronting difficult themes like entropy, impermanence and mortality. Interestingly, given the ephemeral nature of her subject matter, El Siddique, a Sudanese-born artist now working in New Haven, chose very concrete materials for her investigations. This includes welded steel and ceramic vessels, urns and fragmented glass figures. His inspiration is the ancient forms seen at sacred Nubian sites, including ritual and funerary temples. El Siddique added the element of impermanence by allowing water droplets to drip onto his pieces, slowly eroding the clay and rusting the steel. In some works, heat lamps allow the scent of sandalwood oil (used to prepare bodies for Muslim burial) to waft through the room, evoking Islamic mortuary rituals. In this show, El Siddique's first solo in an institution, the spectator is invited to contemplate the ephemeral nature of everything.
---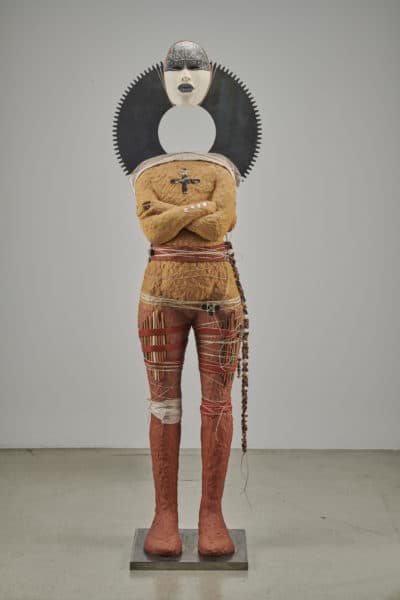 August 11-Jan. 29
Rose B. Simpson creates fascinating sculptures incorporating clay, metal, wood, leather, fabric and found objects. Her work centers on complex psychological states, including the spirituality and strength of women. Born in New Mexico, having received her MFA in Ceramics from the Rhode Island School of Design in 2011 and another MFA in Creative Non-Fiction from the Institute of American Indian Arts in 2018, Simpson moves easily from genre to genre. other, incorporating performance and writing into his work. . Simpson writes in his artist statement: "My life's work is a search for tools to use to undo the damage I have suffered as a human being in our postmodern, postcolonial era – objectification, stereotypes and detachment. crippling of our creative selves through the ease of modern technology.
---
August 11-Jan. 29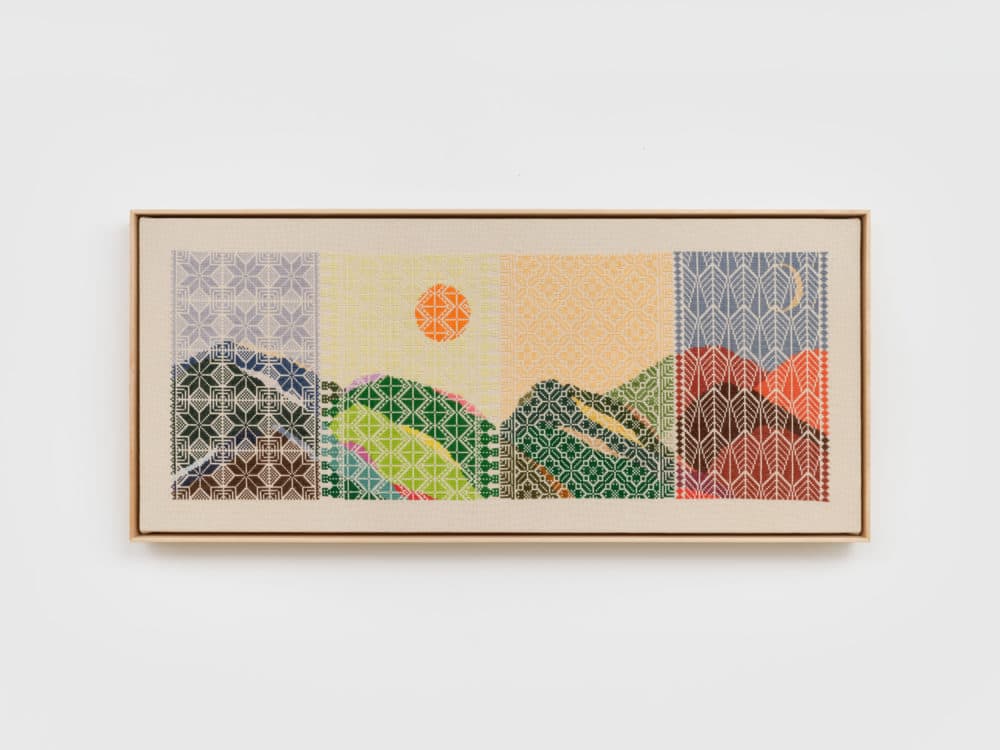 Embroidery isn't what most of us think of when we think of fine art, but Jordan Nassar challenges these preconceptions by using traditional Palestinian craft techniques in intricate works that examine home, land and Memory. Nassar is the son of a Polish mother and an American-Palestinian father. Although Nassar himself grew up in New York, he feels a connection to his family home and turns to Palestinian embroiderers and artisans to help him create his embroidered geometric patterns and abstract landscapes. Her work speaks of beauty and hope while simultaneously exploring the relationship between craftsmanship and history.
---
August 30-Oct. 23
"Climate capitalism" and "colonial erasure" are the subjects of this exhibit featuring the work of Puerto Rican-born, Oakland-based conceptual artist Sofía Córdova. She moves effortlessly between performance, music, video, photography, sculpture and installation, creating pieces that consider themes as diverse as science fiction to alternate history, the liberating nature of the music of dance, as well as the idea of ​​revolution and its interaction. with, gender, race and late capitalism. This solo exhibition includes a newly commissioned installation "GUILLOTINÆ WannaCry Act Green: Sauvage, Savage, Salvaje" and video works from Córdova's "SIN AGUA" and "dawn_chorus" series.
---
Aug. 30-Dec. 11
Curated by writer and curator Sara Raza, this exhibition is a collective showcasing the work of 11 contemporary artists whose multimedia installation, film, sculptures and performances address issues surrounding the changing landscape around science, philosophy, biology and economics. The title of the show is inspired by both a fable and medieval miniatures representing the signs of the hour preceding Judgment Day. According to its organizers, the exhibition "captures the importance of the role of art in inspiring dialogue and reassessing political futures and structures."
---
Sept. 3-Oct. 30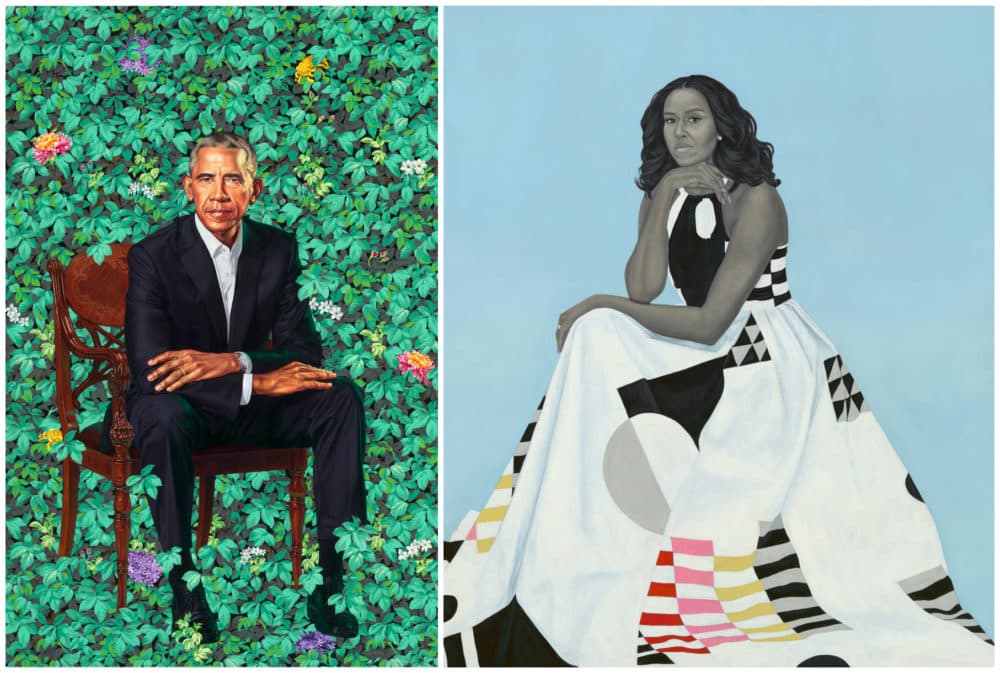 When the Obama portraits debuted in 2018, legions of Americans lined the National Portrait Gallery in Washington, D.C., where a perpetual crowd swirled and bustled around the portraits throughout the daytime. People not only gawked at the stylized work of President Barack Obama by Kehinde Wiley, but took photos of themselves in front of Amy Sherald's equally stylish portrait of First Lady Michelle Obama. After the original unveiling and time at DC, the portraits traveled the country, finding as much success as a touring rock band. Finally, the portraits arrive in Boston on their seventh and final leg of the nationwide tour which began in June 2021.
Both portraits are a dramatic departure from the usual official presidential portraits. Commissioned by the National Portrait Gallery, the works reflect a distinctive artistic vision that makes them particularly engaging and accessible, as well as their subjects.
---
Sep 17-May 14
In a true showpiece, sculptor and metalworker Daniel Jocz presents an overview of his playful and irreverent jewelry designs incorporating aspects of sculpture, painting, architecture and decorative arts. 50 works of jewelry will be exhibited as well as a selection of sculptural pieces. Jocz never took a formal metal class and learned his skills through trial and error, which may explain his playful pop-art inspired "candy" and free improvisational approach to design.
"I often wonder why I make jewelry," Jocz told the Smithsonian American Art Museum. Seeing his work pretty much answers that question.